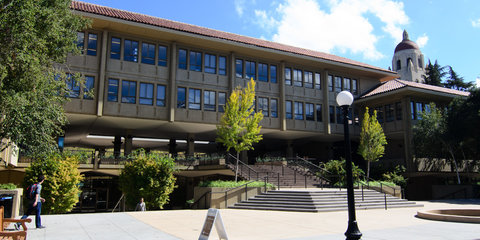 The LOCKSS Program is a digital library initiative of Stanford University Libraries, managed by folks who know and care about digital preservation.
Organization
The LOCKSS Program is a Stanford University Auxiliary enterprise, situated within the Digital Library Systems and Services group in Stanford University Libraries. The Program started in 1999 to help sustain the library's role as steward of published scholarly materials, as those materials transitioned from print to digital format.
The LOCKSS Program is the principal maintainer of the eponymous, open-source LOCKSS system; supports communities and organizations using LOCKSS technologies for digital preservation; and promotes community-based approaches to digital preservation. As digital preservation needs, best practices, and technologies evolve, the Program continues to adapt to provide principled digital preservation solutions.
Leadership
Thib Guicherd-Callin, Program Manager

Thib Guicherd-Callin, a software engineer originally from France, has devoted his career to distributed digital preservation and has been a vital player in the LOCKSS Program since 2005. From humble beginnings as an intern, he was a key contributor to the growth of the Global LOCKSS Network, inception of the CLOCKSS Archive, and expansion of LOCKSS technology to private preservation networks worldwide. He previously served as the Program's Technical Manager and was appointed Program Manager in 2019.